Dual Tiered Multiple Monitor Mounts
Expandable two tiered multiple monitor mount solutions for high density, multi-screen environments.
Two Tiered Multiple Monitor Mounts maximize workstation space in multi-screen environments like financial trading floors, call centers, and command and process control centers. Flexible and scale design are Ergotech hallmarks. With the addition of key components, Dual Tiered Multiple Monitor Mounts can easily expand from supporting 3 to 10 monitors.
These units allow for quick effortless monitor adjustments which are ideal in ever changing work environments with shift changes where different teams utilize the same workstations. The exclusive vertical adjustment handle, the multi-adjustment pivots, and the micro-height adjustable pivots are all designed to provide optimum monitor positioning, ergonomic comfort, and well being.
---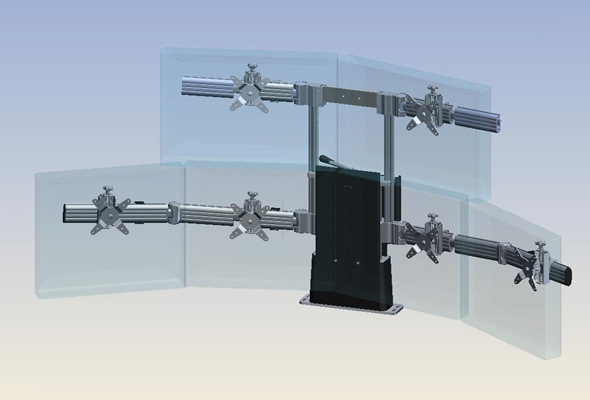 Apex Series: Ultimate Multi Mount
Superbly designed and engineered Apex LCD multiple monitor mounts meet the changing demands of multi-screen environments and accommodate 19" to 30" monitors. The unit is specifically designed to handle the future migration to larger screens.
---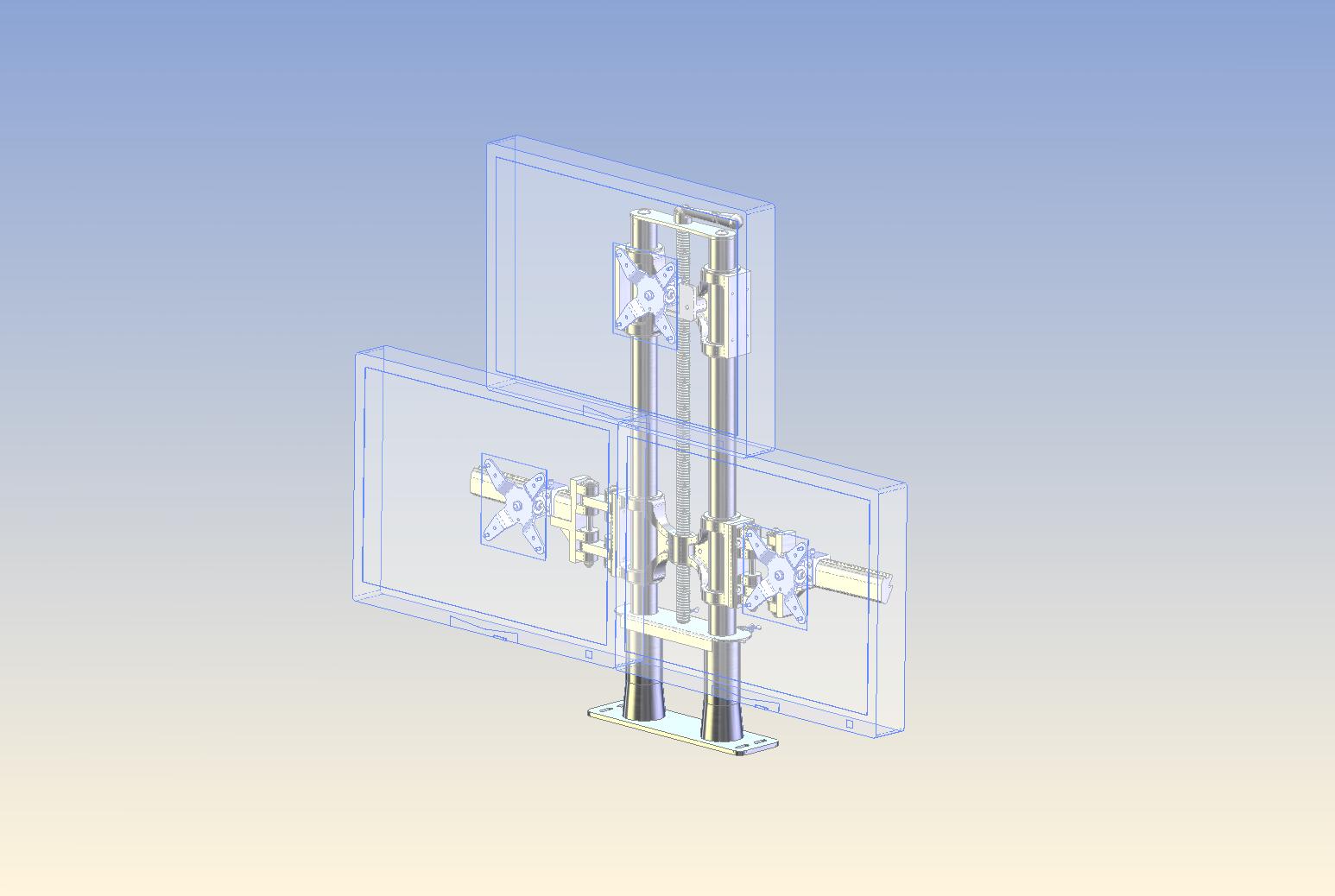 Low Profile Articulating Mount
Low Profile Mounts start out supporting 3, 4 or 5 LCD monitors and can easily expand to support 10 monitors with the addition of interchangeable Ergotech parts. They are specifically designed for narrower depth, high density desking applications.