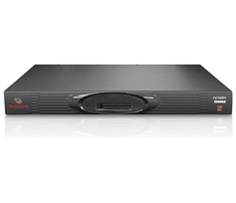 ACS Advanced Console Server
Industry-leading serial console access.
With the ACS advanced console server family, IT professionals and network operations center (NOC) personnel can conduct secure, remote data center management, even for out-of-band IT equipment, from anywhere in the world. The complete, centralized management solution ensures only authorized users gain access to enterprise resources, keeping your IT assets available 24/7 while enforcing strict security measures.