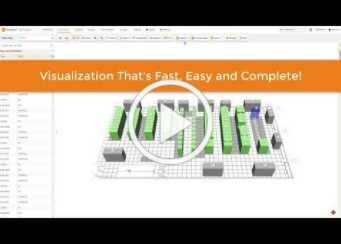 Sunbird is radically simplifying data center management with elegant software. See why customers like Comcast, Penn State, and Orlando Health are deploying 2nd Gen DCIM.
3D Visuals: Better Than Being There
Are you still using Excel and Visio to manage your data center? Still having issues tracking assets and planning capacity? Sunbird's modern DCIM solution incorporates rich 3D visuals to enhance information so you get more out of your data. With Sunbird, you don't waste time with physical trips to the data center.
Centralized Power Monitoring
Do you know what power capacity is available? Can you ensure uptime and reliability? Sunbird DCIM offers single pane power monitoring so you can improve uptime and find stranded capacity by monitoring all rack PDUs, RPPs, floor PDUs, branch circuits, busways, UPSs, and meters in any web browser.
Zero-Configuration BI & Analytics
Do you lack the accurate, high-quality data you need to make the most-informed data center management decisions? Sunbird's zero-configuration dashboards provide out-of-the-box business intelligence for immediate insights so you can make smarter, data-driven decisions. Drive a culture of data collaboration around common data center KPIs with sharable, secure links to reports and widgets.