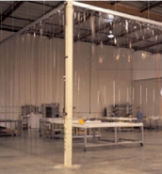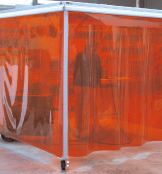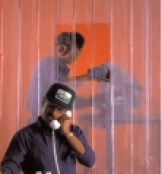 Industrial Curtains and Barrier Sound Curtains
Benefits
Airblock industrial curtains can help you save tens of thousands of dollars on energy costs every year. Also use AirBlock curtains as welding, sound and chip screens to offer employees additional safety in the manufacturing environment. AirBlock screens help you met the requirements of OSHA and keep your factory safe.
Welding, Sound and Chip Screens
Simplex also makes a wide variety of barriers, screens and enclosures.
Our fire-retardant vinyls with their outstanding sound barrier and buffering characteristics make it the right choice for your welding screens, sound and chip barrier needs.
Simplex frames work with a wide variety of our curtain materials.
Allows free passage at any point
Meets all OSHA standards for eye protection
Molten metal and chips will not stick to curtain
Approved by Fire Marshal
SoundBlock
SoundBlock inserts consist of two layers of clear or colored vinyl heat sealed around a 1/2″ thick layer of special bubble insulation. This provides a barrier sound curtain and up to a 48 decibel drop in sound level.