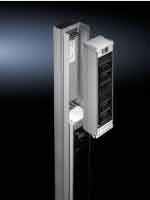 Power System Module – PSM
One or two infeeds, with one or three phases; redundant when the plug-in module's direction of connection is changed. With voltage, current and power consumption measurement, as an option.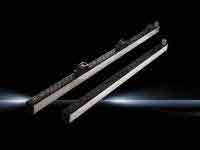 Power Distribution Unit – PDU
Intelligent power distribution system – Depending on the version, available with C13/C19 slots or in the UK version with UK slots (BS 1363).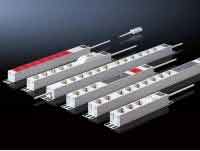 Power Supply
Outlet strips in different versions and Energy Boxes for power distribution in the enclosure.