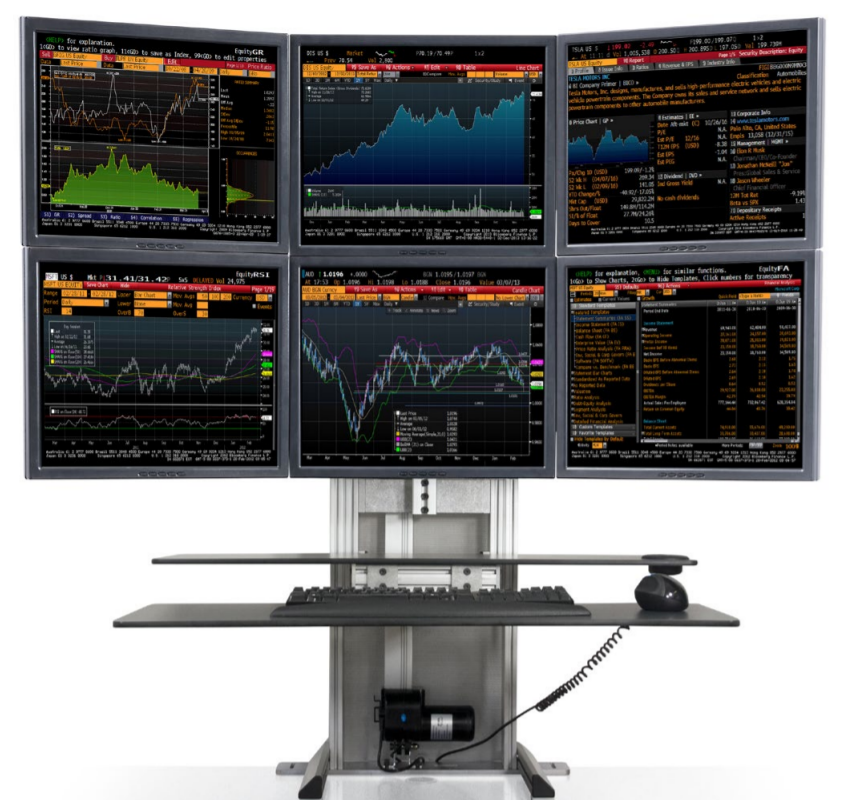 The One Touch systems are electric powered sit-stand workstations that retrofit to your existing desk, making them compatible with any type of setup! Available in a range of models with various options, from freestanding to desk mounted.
-Electric Powered Easily switch positions with just the push of a button.
-Fast Setup Installs in less than 20 minutes on existing desk.
-Vertical Adjustment Provides the highest range of vertical travel on the market today at 20″.
-Expansive Capabilities Compatible with both PC + Apple iMac® monitors, the One Touch comes in a -variety of bundles to match your work surface needs.
-Accessorize Optional slat wall mount and compact work surfaces available.


Winston Desk 2
The Winston Desk is an ultra easy sit-stand solution. Designed with an upper display surface and lower, retractable keyboard and mouse desk. Winston Desk features a spring-assisted lift mechanism that lets you switch easily between sitting and standing in just a few seconds. It also holds up to 35 lbs., while staying steady and solid at any height. Winston Desk ships fully assembled and ready-to-use – just put it right on top of your current desk, and you're ready to work.
 
• Lower work surface retracts to allow for a comfortable position.
• Dual-handle design puts effortless operation at your fingertips.
• Spring-assisted lifting mechanism allows you to raise and lower easily in just a few seconds.
• Extremely solid base ensures a sturdy and stable work surface at any height.
• Ships fully assembled, no installation required.
• Upper desk surface has a .5″ bolt-thru hole for mounting an optional monitor arm.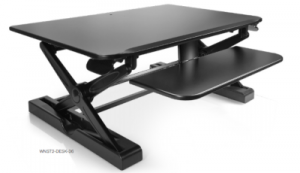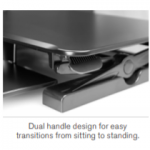 Winston Workstation
Energizing your body. Inspiring your mind.
 
Instantly converts any desk into a sit stand workspace boosting health and productivity. Recent studies have shown that sitting throughout the day can have the same negative health consequences as smoking. Winston seamlessly integrates into your workday for a boost in health and wellness. .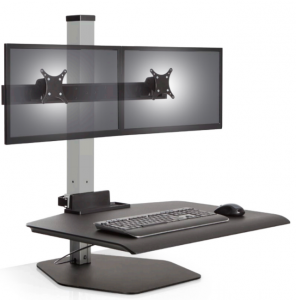 Winston Lift Single
 
Winston Lift™ is an arm-based sit-stand product that allows users to turn their desk into a healthier, more dynamic workstation. Featuring an adjustable keyboard platform, quick-release stability lever, and textured wood grain surface, Winston Lift™ is the perfect combination of sleek design and functionality.
 
• Quick-release lever will lock the arm in place to provide ultimate stability for standing work.
• Textured wood grain work surface offers a premium, modern aesthetic.
• Mount securely clamps to desk edge.
• Easily rotate monitors for portrait or landscape viewing.
• VESA-monitor compatible – 75mm & 100mm VESA adapter included.
• Max screen size: 30″