Switch Mouse
The Switch Mouse is the revolutionary mousing solution that brings unprecedented ergonomics to computer users. This groundbreaking peripheral device boosts comfort and reduces injury risks through a number of new innovations. Its V-shaped base and four-way scrolling dish complement a built-in palm support for exceptional user comfort. Plus, the Switch Mouse is the only mousing solution that accommodates both left- and right-handed users while adjusting to fit the size of virtually any adult hand.
---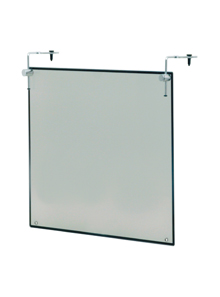 Flat Panel Standard Filter
Specifically designed for today's flat panel LCD monitors, our Flat Panel Filters feature six layers of superior optical coating on each side to reduce up to 99% of glares and reflections. They install easily to most flat panel monitors up to 2″ thick.
---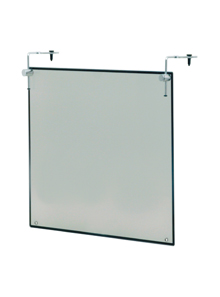 Flat Panel Privacy Filter
Featuring the same level of glare reduction and eye protection as our Standard Filter, the Flat Panel Privacy Filter also provides additional privacy for viewing sensitive on-screen information. Ideal for healthcare environments or any other situation that calls for viewing private information, our Privacy Filters shield the screen from everyone except the person sitting directly in front of it.
---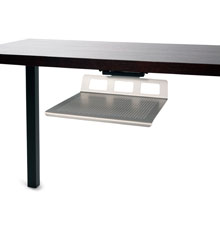 Tech Tray
Designed to accommodate the growing use of portable technology in the workplace, including laptop computers, tablets, e-readers, cell phones, MP3 players and more, Humanscale's new Tech Tray offers a simple solution for technology access and storage. Sized to easily hold a laptop with docking station, the Tech Tray helps organize and optimize a workspace by getting technology off the desk. Even better, it keeps technology out of sight, out of the way, and safe from the spilled cup of coffee.