---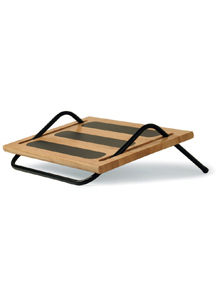 FM100
The FM100, offering a stable yet dynamically adjustable foot support, packs several features into a value-priced package. In addition, the non-skid surface ensures that feet will stay right where you want them – on the foot rest – to relieve pressure on the lower back.
---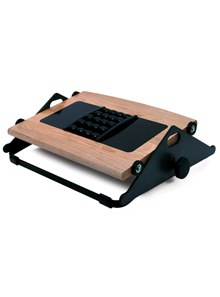 FM300
The FM300 and FM300B, with their ball bearing rollers, encourage gentle rocking of the feet in the same way a rocking chair encourages movement. This rocking motion uses most of the lower leg muscles to increase healthful circulation. The FM300B offers built-in massage balls to rejuvenate tired feet. In addition, both offer 3-inch height adjustment for custom positioning.
---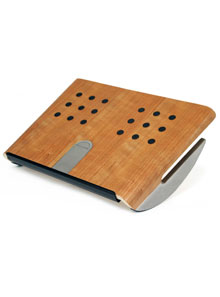 FM500
The FM500 provides perfect support for the feet and legs to ease pressures on the lower back when sitting. With curved supports to encourage healthful rocking, the FM500 offers a surprising amount of functionality in a simple and elegant package.