Laptop & Tablet Mounts
Easy-to-use ergonomic solutions for the on-the-go workforce.
7000-T – Flexible Height-Adjustable Laptop Stand
Model 7000-T laptop mount combines our best-selling 7000 monitor arm with our award-winning laptop bracket. Create an instant height-adjustable docking station for your laptop!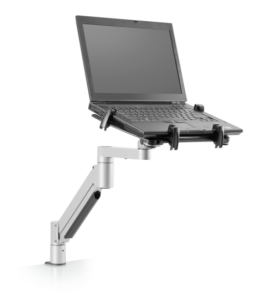 7050 – Height-Adjustable Laptop + Monitor Mount
Ideal for open concept office designs and benching systems, the 7050 height adjustable laptop and monitor arm allows mobile workers to combine their notebook with a full-size monitor for enhanced productivity.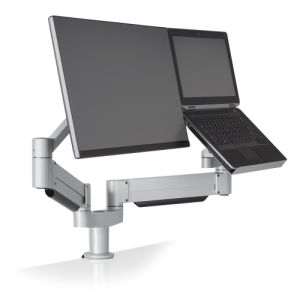 Tablik® – Universal Tablet and iPad Mount
The Tablik® tablet and iPad arm desk mount by Innovative, offers a revolutionary, flexible, ergonomic tablet-to-desk mounting solution.

7050-Switch – Tablet + Dual Monitor Mount
Ideal for active workplaces, the 7050-Switch dual monitor arm easily supports your iPad or tablet and two flat panel monitors from one point on the desk.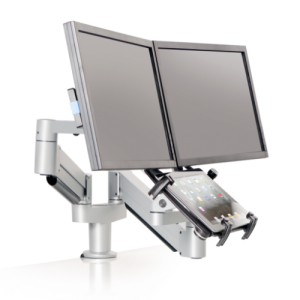 Staxx™ Articulating Monitor + Laptop Mount
Mount a monitor and a laptop in any position you desire with Staxx™. The height adjustable arms enables monitor and laptop to be positioned for maximum comfort.