Accessories & Finishes
DeskWorx offers an extensive variety of Power Bars, Lights, Privacy panels, along with other options to make your console truly just for you. If you don't see it here, just ask! We can make it the way you want it.
LCD Monitor Arms
Flat panel monitors are transforming the landscape of the corporate office, our monitor arms are extremely stable and have very sleek looks they are fully adjustable and create a larger work area. In addition, an adjustable arm allows the monitor to be moved out of the way to create extra desk space for non-computer-related work
Divider Panels 
Divider panels are a great way to keep workplace privacy private. These panels are available in a variety of materials, colors and shapes. Please call to inquire.
Glass back panels (24" X 24" Logo available)
Acrylic Dividers (Many color Options)
Cloth Dividers
Laminate Options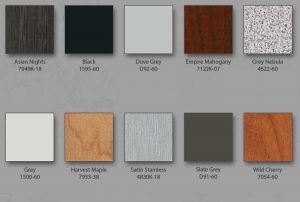 Frame Color Options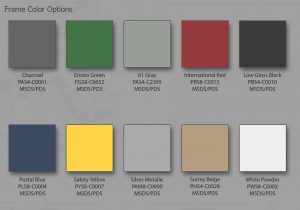 End Panel Options 
Deskworx end panels, available in laminate, steel and wood veneer, offer an easy and economical way to beautify your desk as well as add functional aspects.