Static Transfer Switches
For maximum availability applications, Liebert STS2 static transfer switch provides an automatic, seamless transfer between your critical load and the outputs of two independent UPS systems in a dual-bus power configuration. If the primary UPS should fail, the switch will automatically transfer the loads to the alternate UPS.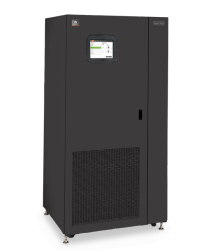 Provides power distribution and automatic switching between two different AC power sources such as different UPS systems.