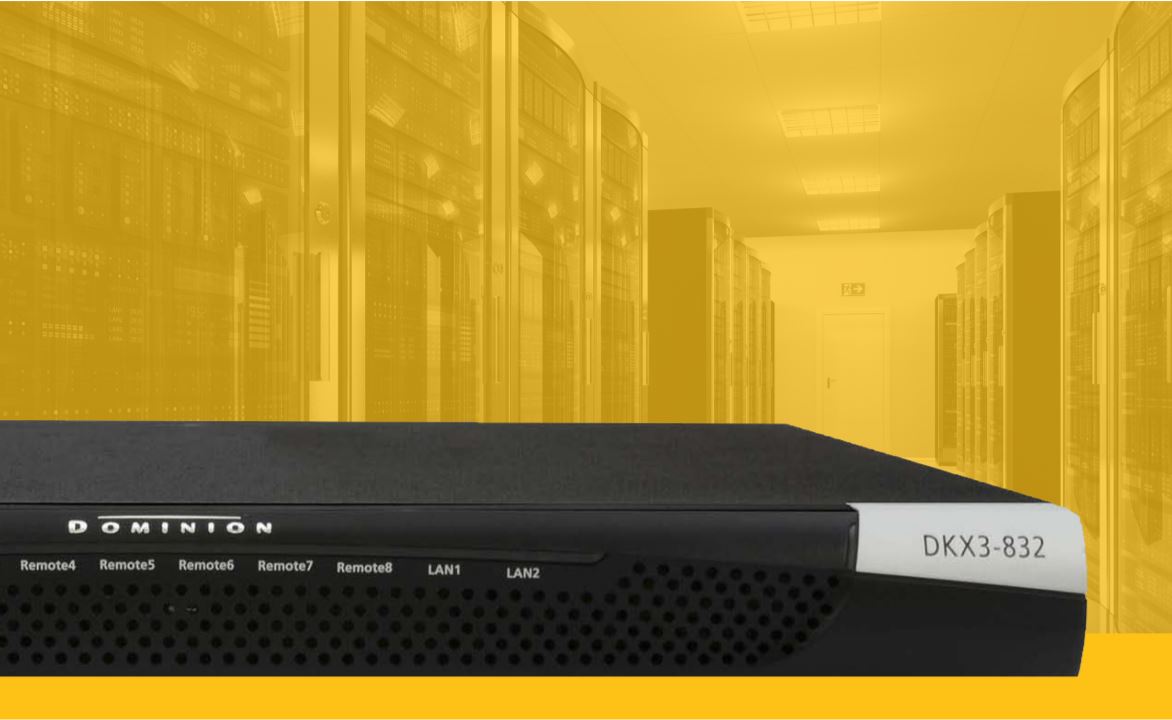 R&D Data Products, Inc. Is your remote Access technology company
Please check out a couple of our KVM & SERIAL Remote access solutions below

Dominion® SX II
Next-Generation Serial Console/Terminal Server-
The Dominion SX II is Raritan's next-generation Serial Console Server (Terminal Server) that provides IT and network administrators secure IP access and control of serial devices, anytime, anywhere. The SX II is the most powerful, secure, reliable, easy-to-use serial-over-IP device on the market. SX II provides convenient access to networking devices, servers, PDUs, telecommunications and other serial devices
Features Include:
Powerful 1GHz CPU engine, with an 8-fold increase in RAM
Flash memory, up to 8 GB, for storage and logging
Dual power supplies and dual gigabit Ethernet LAN ports
4, 8, 16, 32 and 48 port 1U secure appliances
Java-Free serial access
Automatic DTE/DCE detection
Military grade security
---

Dominion® LX II
KVM-over-IP for Small to Midsize Businesses-
LX II is the next generation KVM-over-IP switches for small to midsized IT environments. A single switch can connect to 8 or 16 multi-platform servers and serial devices. It accommodates 1 or 2 remote users and 1 local user. Easily connect to VGA, DVI, HMDI, DisplayPort, USB, PS/2, Sun®, and serially controlled servers
Features Include:
Java-free, IP-based, BIOS-level access and control
Universal Virtual Media™
Absolute Mouse Synchronization™
Remote IP and at-the-rack access
Optionally connect to 2 to 8 serial devices via DSAM
---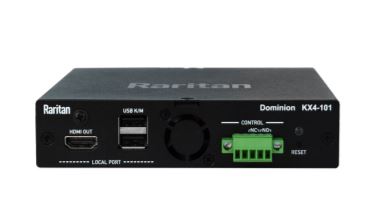 Dominion® KX IV-101
single port KVM-over-IP switch-
KX IV-101 is a single port KVM-over-IP switch which provides remote access to a single server, PC, or workstation via LAN, WAN, and the Internet. Easily connect to VGA, DVI, Mini DisplayPort, and USB-C. It accommodates up to 8 remote users and 1 local user.
Features Include:
Ultra-high performance 4K and 1080p
Java-free, KVM-over-IP access
Smartphone configuration with the Raritan KVM appr
High performance KX IV user station, supporting 1 to 3 computers
---

CommandCenter® Secure Gateway
All-in-One Hardware or Virtual Appliance-
Raritan's Command Center® Secure Gateway (CC-SG) is an easy to deploy, plug-and play appliance that provides IT administrators and lab managers with a secure, single point of remote access and control. Raritan's CC-SG consolidates multiple remote access technologies, including Dominion® KVM-over-IP switches and serial console servers, Raritan PX PDUs, service processors, and in-band methods such as RDP, SSH and VNC.
Features Include:
Integrated VMware Virtualization Support
High Availability and Redundancy
Scalable and Flexible Remote Access
Ease of Management for Administrators
Java-Free Access for Users
---

Raritan Secure Switch (RSS)
Secure NIAP-Compliant KVM Desktop Access to Computers-
Proven desktop access solution for guarding against cyber intrusion for government and military agencies. The RSS is lab tested and certified to meet the requirements of the latest NIAP Protection Profile for Peripheral Sharing Devices version 3.0. Isolate computers at different classification levels.