Racks & Containment
Vertiv rack and containment products deliver flexibility, adaptability and cost-effective solutions to your specific data center requirements.
The DCE Rack System has been designed to meet the flexibility, ease of installation, and delivery requirements needed by today's data centers. Choose from either the pre-configured rack selections or choose from our numerous factory installed accessories and configurations to customize your rack the way you need it, when you need it.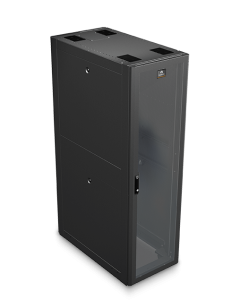 The DCF optimized 19″ data center rack system from Vertiv integrates computing hardware, power management technologies and peripherals in your data center. It provides superior design and flexibility, allowing optimal data center equipment performance and easy installation.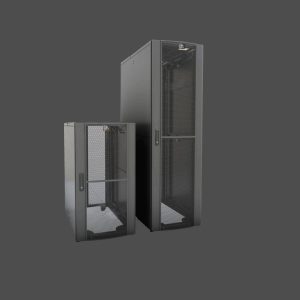 Knürr DCD is an air-water heat exchanger that is integrated into the rear door of a server cabinet. The heat exchanger serves to absorb heat loads from server racks of up to 50 kW. Knürr DCD is configurable with Knürr DCM cabinets or can be mounted to other vendor cabinets. The design of the heat exchanger permits an increase in the chilled water temperature.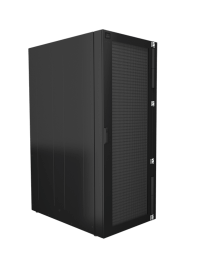 Hot aisle/cold aisle configuration separates hot and cold air streams to improve data center infrastructure efficiency. A physical barrier – containment – optimizes this configuration for better cooling operation and higher efficiency.
The SmartRow DCR is a self-contained, modular datacenter designed to simplify IT deployments in indoor spaces. With capacities up to 10 racks, integrating cooling, UPS, power distribution, fire suppression, and backup ventilation, the SmartRow™ enables standardization of complete micro datacenter configurations across multiple locations. The degree of factory integration maximizes installation speed while minimizing cost.