Sensor Manager provides real-time monitoring and alerting about the environmental conditions surrounding assets in dense spaces such as data centers. This wire-free solution provides the deployment flexibility you need to monitor environmental conditions dynamically. RF Code Sensor Manager works in concert with RF Code's wire-free environmental sensor tags to provide real-time monitoring and alerting about the environmental conditions surrounding assets in dense spaces such as data centers. Using this wire-free solution, customers have the maximum deployment flexibility needed to monitor critical asset conditions at an extremely attractive price point. Sensor Manager collects information from all types of RF Code wire-free sensor tags.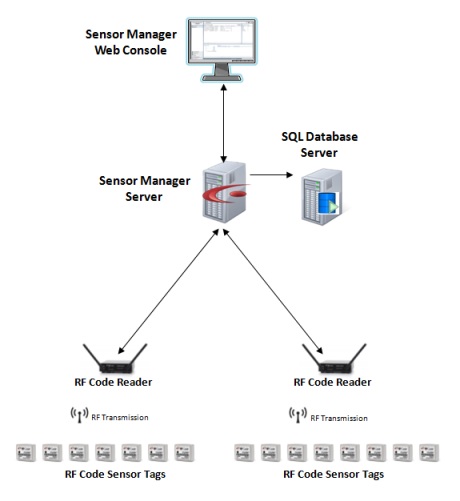 Sensor Manager organizes all sensor information according to sensor type as well as sensor location. All information collected by Sensor Manager can be viewed interactively in real-time via an easy to use web browser based console. All information can be accessed via customized table views as well as graphically via map views. All historical data can be easily organized into reports and graphs using the standard reporting and graphing capability as well as RF Code's Advanced Reporting Module which utilizes the powerful open source BIRT reporting engine. Sensor Manager's sophisticated alert system enables policy based thresholding per sensor type and sensor location. Alert notifications can be communicated via email, SNMP, and HTTP Post allowing for easy integration into other enterprise applications such as workflows and trouble tickets. The role-based user account system makes it easy for system administrators to control who can view what sensor details.
Advanced Data Management
Sensor Manager makes it easy to quickly summarize and process raw sensor information into usable summary data about each location that is being monitored. This is accomplished by a powerful feature called calculated attributes. Calculated attributes work very much like formulas in a spreadsheet allowing administrators to dynamically compute such information as average, minimum, and maximum temperature and humidity on a per location basis. All information computed by calculated attributes can be used in table views, map views, alerts, reports and graphs.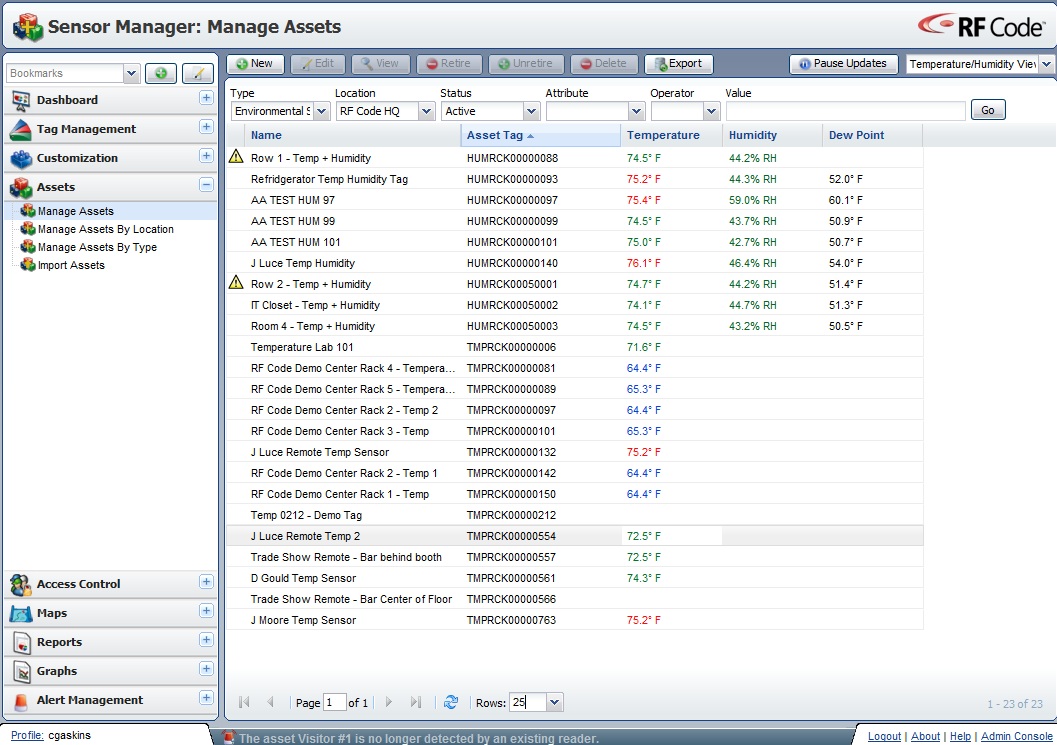 Scalable, Fault-tolerant Communications Architecture
Sensor Manager has the ability to support tens of thousands of readers and millions of sensor tags ensuring that the solution can grow as organization needs grow. Sensor Manager's enterprise architecture enables it to be deployed across multiple sites in different geographical locations. With Sensor Manager's UpConnect feature, remote locations can initiate all contact to the main Sensor Manager server making firewall traversal easy and simple. Finally, Sensor Manager supports remote data store-and-forward capabilities which allow all historical data to be stored locally in the event of a WAN communications issue and then synchronize the data once the connection is restored.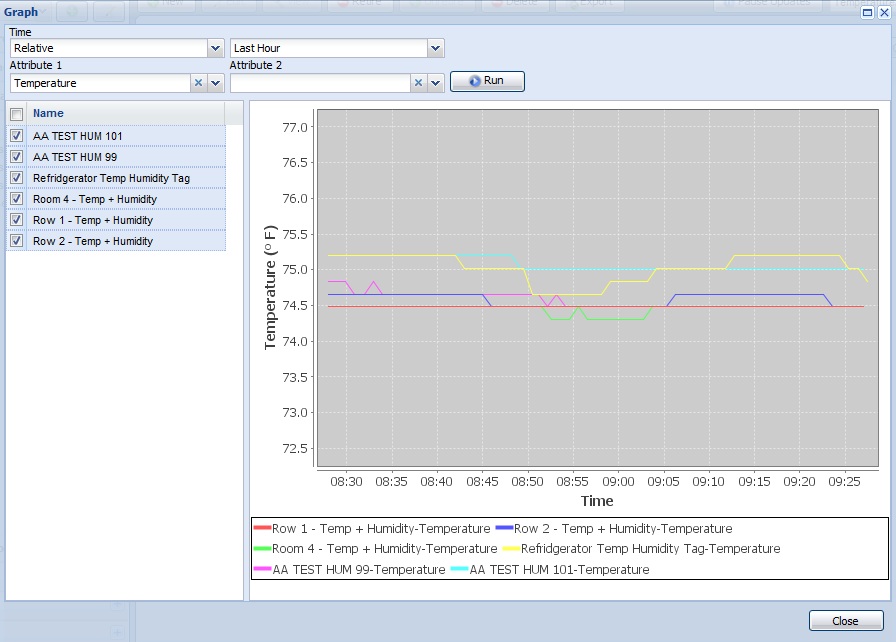 Integration Ready
Sensor Manager is designed to be an open or "integration friendly" platform. A complete set of open API's are available which would enable almost any application to consume critical environmental information from Sensor Manager. Furthermore Sensor Manager's built-in support for the Java Management Extensions (JMX) standard enables large organizations to easily use information from RF Code's wire-free environmental monitoring solutions with their existing enterprise systems management applications.